business Functions
Promoting Corporate Culture and Communication
Business Meetings, Conferences & Corporate Events
It's important to take the time to reflect as a group on business accomplishments and future goals. Let Phase 3 AV help you bring your people together in an interactive environment that promotes brand value and team networking.
At Phase 3 AV, we recognize that business events are an integral part of your corporate success. We are experienced working alongside employees, internal marketing teams, event planners, and PR firms to understand your goals, identify the budget and bring your initiative to life.
Our team's main objective and number-one priority is to help you cultivate your corporate culture by providing an audio-visual environment that maximizes effective communication, ensuring that your message reaches everyone in the room! We will make sure that the AV elements efficiently broadcast your core message by adding amplification and impact to any keynote speakers, performances and/or visual displays.
We promise to deliver an innovative audio-visual experience that emphasizes your corporate culture and fosters brand value by involving all personnel in attendance.
Examples
• Meetings
• Conferences
• Seminars
• Press Conferences
• Public Announcements
• Board Meetings
• Trade Shows
• Exhibits
• Galas
• Awards Ceremonies
• Corporate Celebrations
• Holiday Parties
• Networking Events
• Internal Incentive Events
• Breakout Sessions
• Team Building Events & Retreats
• Golf Tournaments
• Happy Hour & Cocktail Events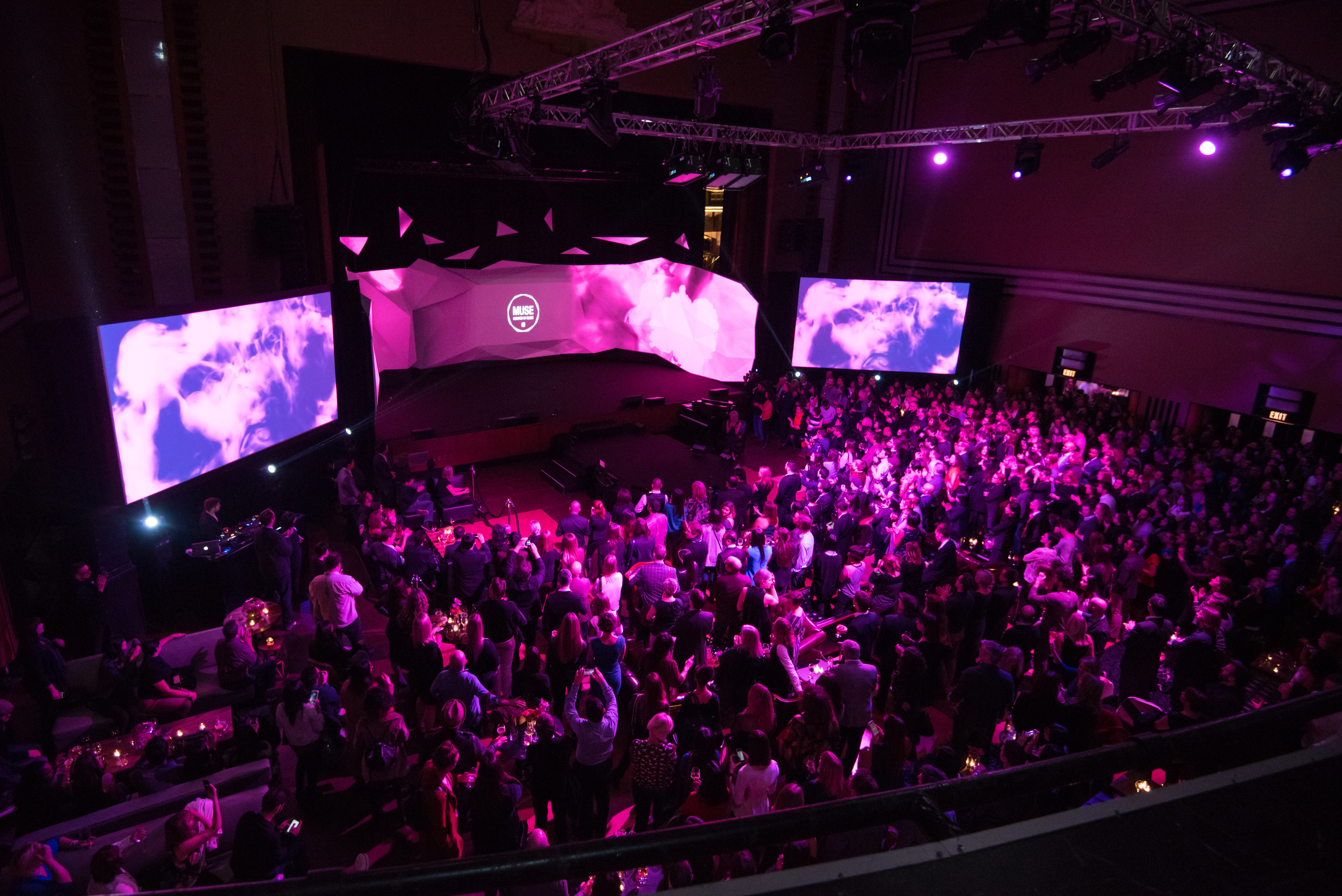 Client Testimonial
Susan MacKay, National Events & Program Specialist for Staples Advantage Canada
I have had the pleasure of working with Phase 3 AV over the past 5 years for many corporate shows and I can honestly say that the professionalism and expertise shown by the entire team is unparalleled.
From the smallest of tradeshows to the largest of galas we have been able to collaborate with various designs and themes with the greatest of ease.
Phase 3's many years of experience in the industry and creative ideas are truly an asset to any company that hosts events.
I look forward to many years ahead working with Phase 3 AV!
View Our Other Event Types
WANT TO KNOW MORE?
Call 416.650.9700 or email us today to find out how we can take your upcoming event to the next level!